What are the changes to buy-to-let mortgage interest tax relief for landlords?
Undoubtedly the biggest source of tax confusion for prospective landlord clients that we speak to here at TaxKings relates to the changes to tax relief for residential landlords, introduced by the UK Government in April 2017.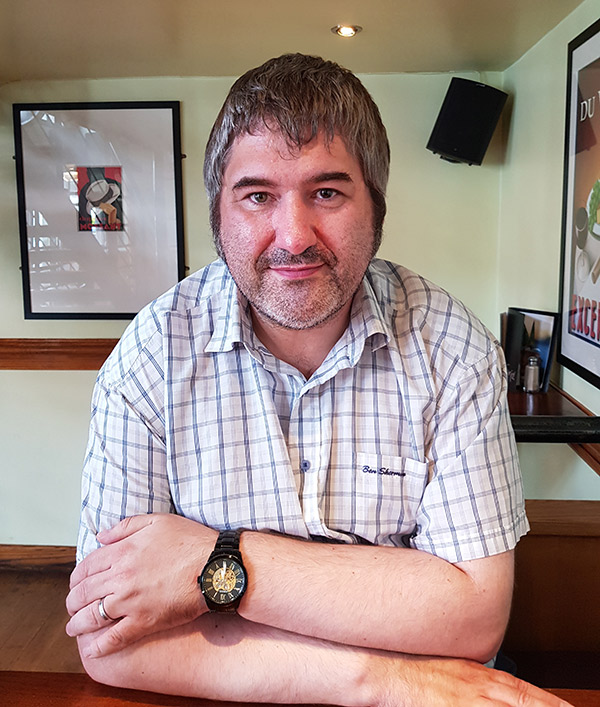 This Guide was written by Iain Rankin, Landlord Tax Adviser at TaxKings Accountants. Iain now writes for Listentotaxman.com on matters relating to property tax and landlord tax. He is very happy to speak with Listentotaxman visitors to discuss any tax questions they might have – just visit the TaxKings Accountants website for contact details.
In a nutshell, the tax relief that landlords of buy-to-let residential properties were able to claim for finance costs prior to April 2017 will, by April 2020, be restricted to the basic rate of income tax. Rather than an immediate change, the new rules have been implemented annually on a gradual basis.
If you are asking the question about how this affects you claiming the full cost of your repayment mortgage then you need to read this article first: The Most Commons Mistakes made by Buy-To-Let Landlords.
Then, contact a tax professional (and quickly, before HMRC contact you).
How was mortgage interest tax relief calculated historically for landlords?
If you were a buy to let landlord with a mortgage on your property, you previously enjoyed significant tax relief by offsetting your entire mortgage interest payments. So, prior to April 2017, all the interest that you paid as part of your monthly mortgage payment was deducted from your rental income to calculate profit before you paid tax on it.
By way of example, if you made £10,000 a year in rental income and your annual mortgage interest payments totalled £5,000 then you could deduct the £5,000 from your rental income. So you would only pay tax on the remaining £5,000. If you were a basic rate taxpayer, then your tax bill would be £1,000 (20% of £5,000). If you were a higher rate taxpayer then your tax bill on rental income would have been £2,000 (40% of £5,000).
This is not including any other costs, we're keeping things simple here, unlike HM Treasury, you may say. We couldn't possibly comment. You can read about other costs here: Claimable Expenses For Landlords.
What are these new rules relating to mortgage interest tax relief for landlords?
Since the start of the 2017-18 tax year, the new system has been phased in on a gradual basis. For every tax year during the transition period, the percentage of your mortgage interest payments that you can deduct from your rental income decreases by 25%, and the portion of those interest payments that qualify for the new tax credit increases by 25%.
By 2020, you won't be able to deduct any of your mortgage interest payment from your rental income to gain tax relief. Instead, the entire sum of your interest payment will qualify for a new tax credit. Still with me?
Let's use that example above. The same landlord receiving £10,000 in rent and paying £5,000 in mortgage interest will end up owing tax on the full £10,000 of rental income. The amount will still depend on whether they pay tax at the basic (20%) or higher (40%) rate. So Brian, as I'm calling our basic rate taxpayer owes £2,000 in tax while Henry, our higher rate taxpayer, £4,000.
However remember that tax credit I mentioned? Both Brian and Henry will then be able to deduct £1,000 from their tax bill due to the 20% tax credit (one fifth of the mortgage interest amount). This leaves Brian, our basic rate taxpayer, with exactly the same tax bill as previously (£2,000 - £1,000 = £1,000). For Henry, our higher rate taxpayer, the final overall tax bill on his rental income will be some 50% higher than previously (£4,000 - £1,000 = £3,000).
So these changes don't affect me as a basic rate taxpayer, right?
Wrong. Less obviously, you could actually be forced into the higher tax band by default. This is because you'll now need to declare the total rental income as your rental profit (again, we'll ignore other rental costs for simplicity).
The effect of this could be to push your total income into the higher rate tax bracket (£50,000 in 2019-20), depending on your income from other sources, such as your salary or pension.
Taking again the example of our landlord with £10,000 of rental income and £5,000 of mortgage interest, if Basic Rate Brian's other earnings for the year were £45,000 then, historically, adding the £5,000 of profit, he would have paid all of his tax at the basic rate. Not so with the new tax credit. Adding all £10,000 of the rental income will see £5,000 taxed at the basic rate and £5,000 at higher rate before applying the new tax credit. So that's £1,000 + £2,000 - £1,000 (tax credit) = £2,000. Brian is still paying less than he would if all of his income was taxed at higher rate, like Henry (£3,000). However he is also paying double the £1,000, he would have paid under the traditional way of calculating rental profit.
The calculations using the new measures can be quite complicated. We would recommend that you consult with an experienced property tax advisor to discuss your own situation. Our colleagues at ACCA have put together some worked examples here: Changes to tax relief for Residential Landlords (PDF).
These illustrate both the phasing in and the overall effect of the restriction.
What is going to be the effect on me as a higher rate taxpayer?
Landlords in higher tax brackets will be paying tax on a percentage of the total rental income, rather than the rental income minus annual mortgage interest payments. As the only tax relief they'll receive is the tax credit instead of the entire amount of mortgage interest, all higher rate taxpayers with mortgaged properties will pay more tax than prior to April 2017.
Not only will those landlords who pay tax at 40% find it harder to make a profit as a result of these changes (this is the intention of the legislation) but, for some, there will be a real risk of negative earnings, whereby a landlord with a small profit margin may find that they are "in the red" after tax i.e. actually losing money on their property rental.
Again, I would urge anyone who thinks that may include them to consult with a property tax professional to do some planning and discuss potential mitigation.
So all landlords are affected then?
No. Only landlords that let residential properties as an individual, in a partnership or trust are affected.
Who is exempt from the changes?
Landlords of furnished holiday lettings (short term lets such as through AirBnB) and those who hold properties within a limited company structure will continue - for now - to receive tax relief on the interest, and any other finance costs, in exactly the same way as prior to April 2017.
Does the restriction apply solely to Buy-To-Let mortgages?
I'm afraid that loans – including loans to buy furnishings - overdrafts and alternative forms of finance are all caught by the restriction in interest relief.
Where the mortgage is for a dual purpose, say for both residential and commercial properties, the interest must be apportioned to work out the finance costs for the residential properties only. The same approach applies where the loan is partly for a self-employed trade and partly for residential property. And, yes, also if you re-mortgage your own home.
Is there anything - easily - that I can do to avoid the new charge?
Quite possibly. If you are a higher rate taxpayer and you have a lower earning spouse then it would make financial sense to transfer a major share of the property to them. Please do be aware that you cannot simply change beneficial ownership of a property by filing a tax return. You will require tax and legal advice in completing a Declaration of Trust or altering title to reflect any change before you notify HMRC. The change also cannot be made retrospectively.
Can landlords incorporate to keep all of their mortgage interest relief?
In theory, yes. As we discussed above, the changes in tax relief only affect private landlords, those who own their properties as individuals or couples, rather than companies. By setting up a limited company, landlords will be able to continue to pay tax on rental income after deducting the mortgage interest cost, and at a lower rate too.
However, if you're considering this strategy, it is vital to research things thoroughly and seek professional advice at an early stage. The main consideration is that the process of transferring property ownership from personally held to a limited company is considered a sale, even if no money changes hands. This means that you become liable to both Capital Gains Tax (CGT) on your profit AND stamp duty (SDLT or LBTT).
This may, of course, be outweighed by the tax savings - this is where financial advice is crucial. If your property rental already operates as a business then it MAY be possible to incorporate without the need to pay CGT and Stamp Duty. This is something that we will return to in a later article.
You should also consider that companies are unlikely to get quite the same choice of mortgages and that, if you incorporate, your financial affairs will become more complex, though the gap is closing and your accountant can take much of the pain of compliance away. You can read more about how companies can save you tax here: How to avoid paying tax on rental income.
You mentioned Short Term Lets are also exempt?
That is correct. Currently, the restriction in mortgage interest tax relief does not apply to holiday lets, such as those via AirBnB. Pressure from local councils on the effect of short-term letting on housing stock and undesirable "party flats" combined with mood music from the Treasury about "levelling the playing field" could mean that this benefit is short-lived. However, the short-term rental market remains a popular form of investment and it is an area that we will return to in an article next month. Our current advice to our clients investing in this sector is to ensure that any property rental would also be viable as an investment property, should there be future legislation restricting the viability of short-term letting.
Conclusion - The Future For Buy-To Let Landlords
The changes to mortgage interest tax relief from April 2017 and fully implemented from April 2020, mean that all higher rate taxpayers with mortgaged properties, owned jointly or as individuals, will pay more in tax. A percentage will be in the unfortunate position of tax bills outweighing profit, as traditionally calculated.
Some basic rate taxpayers will also be caught by the restriction as the new tax credit on mortgage interest artificially inflates their rental profit and pushes them into higher rate. All of these outcomes are the clear intention of UK Government policy, in an attempt to push private landlords out of the housing market.
Landlords should consult with their property tax adviser to discuss possible ways to mitigate the new law.
As the changes only affect private landlords, many are now setting up their own limited company and/or incorporating their existing portfolios to mitigate the impact of the tax changes. This trend is likely to continue for the foreseeable future but requires careful planning and expert advice.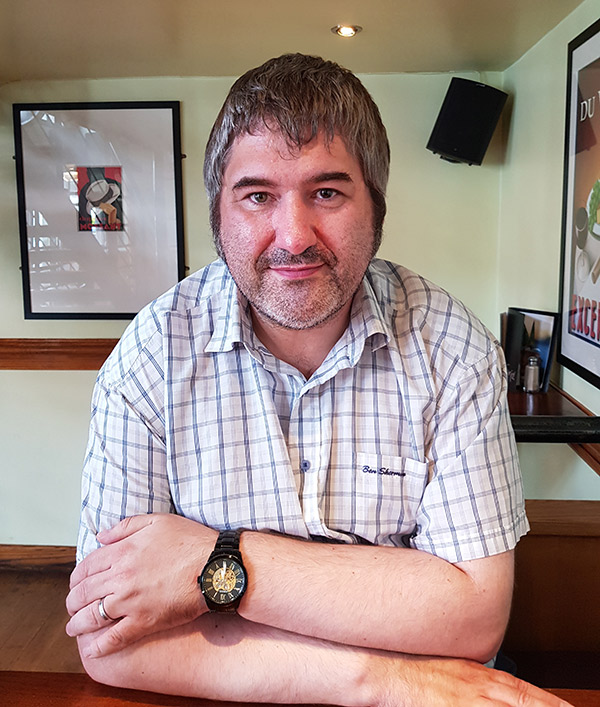 This Guide was written by Iain Rankin, Landlord Tax Adviser at TaxKings Accountants. Iain now writes for Listentotaxman.com on matters relating to property tax and landlord tax. He is very happy to speak with Listentotaxman visitors to discuss any tax questions they might have – just visit the TaxKings Accountants website for contact details.