Valid expenses you could claim as a Landlord
Are you a landlord? Maybe considering a new home, and letting out your current property? Maybe you're working abroad for a while, and renting your home to make ends meet? Before you take the plunge (or even if you took it years ago), this article aims to help you make the most from your rental income.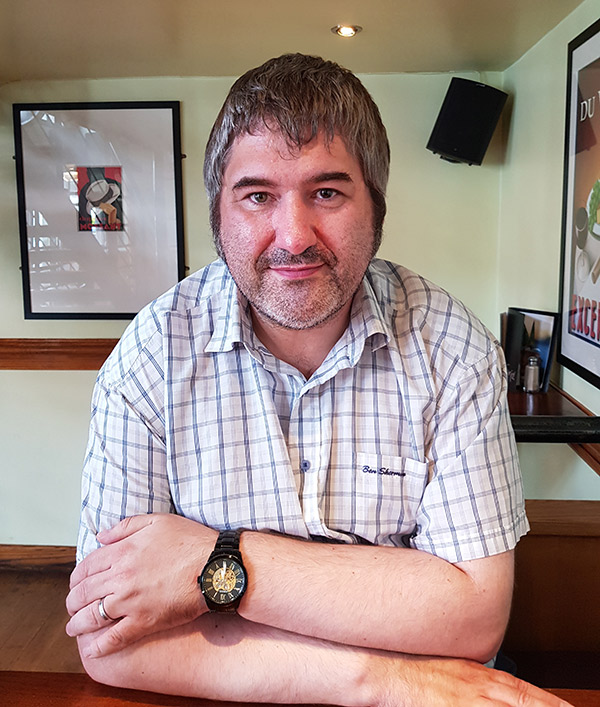 This Guide was written by Iain Rankin, Landlord Tax Adviser at TaxKings Accountants. Iain now writes for Listentotaxman.com on matters relating to property tax and landlord tax. He is very happy to speak with Listentotaxman visitors to discuss any tax questions they might have – just visit the TaxKings Accountants website for contact details.
Let's say you're in employment, and you've just begun receiving income from property. Living the dream, as it were (congratulations, by the way), but this year, your property income has put you into the higher-rate tax band by £1,000. Now, for every £1 of income over the threshold, you're giving 40p of it to HMRC; in this case, that's £400. Beyond the ballot box, you have no say in what the Chancellor then spends it on.
The old owner knocked the property price down a bit for you, as the roof is well overdue a repair, but you've convinced yourself the roof has still got some life in it. If it ain't broke, don't fix it, after all.
Let's fast forward to the new tax year. It's May, and it's still raining (you live in the UK ☔). But you're optimistic that good times lie ahead. Out of nowhere your tenant calls you up and tells you that the roof has started leaking. Now you have to pay for the repair. You knew it was coming, so you call the repairman. He says it'll cost £400.
That extra £1,000 of rental income is starting to look an awful lot less. Some of what's left is going to be swallowed up by the restriction on mortgage interest relief for high earners that you've just read about (congratulations again). Wouldn't it have made sense to instead do a bit of planning to both reduce your tax bill AND ensure your properties are ship shape before the tax year ended?
Claimable Expenses
For landlords, there's a slightly different set of costs/expenses, which reduce your rental profit and your tax bill, than for the self-employed or company directors. Necessary repairs and maintenance of rental properties are always allowable. However, as in the example above, you may not need to do something just yet, but you can expense it within the tax year, and claim the tax relief. If you'd rather put your money to use and make some tax savings, here's our top-ten tax-deductible expenses for landlords:
1. Motor Expenses
The legitimately incurred costs of running a vehicle to manage your property business can be claimed as an expense.
Say you inherited a property from your parents who lived in a lovely, but remote village in the north of Scotland. You only have to travel a few times a year, but when you do it's literally hundreds of miles. It can add up, and often you'll find that HMRC's mileage rates will beat claiming your actual costs.
Quick option - mileage: For the first 10,000 miles each year, you can claim 45p per mile. Anything over 10,000 miles, you claim 25p. Maintenance etc. is included in this, so you can't claim for repairs, fuel etc. Even so, this works out way better in most cases.
Slow option - apportionment : You can claim the percentage of the actual cost of running your vehicle that is used in managing your property business. It's always assumed that the vehicle will have some private i.e. non-business, use, so you should never claim the full cost of running it. You'll have to make an appropriate estimate. This will vary for each person, but up to 50% wouldn't be an unreasonable claim for a full-time landlord with many properties. It would be if you rent one property in your own street however.
You'll have to figure out the real cost, and keep your fuel receipts, repair invoices, car insurance and MOT documents, lease agreements… if that sounds like a headache, there's nothing stopping you from making a mileage claim.
You have to pick one of these and stick to it each year until you change your vehicle. You can't claim mileage one year then apportioned costs the following year for the same car.
TaxKings clients use an app to easily track their mileage and calculate their costs. Why not try it out? It's free.
2. Travel and Subsistence
As indicated above, travel costs incurred while visiting your existing properties (and if you're looking for new ones) are claimable. But for those of you whose properties are not in a far away place, you may prefer to travel via train, bus or taxi (tip: some taxi services will email you digital receipts that you can't lose). Hotel costs are claimable and meals in restaurants if justifiable i.e. you are working far away from home, but only ever for you.
Be reasonable – if you take some family or friends on a trip for a few days, and view a property for one hour, it doesn't count as a business expense. Only claim travel that is wholly and exclusively related to business.
3. Office Costs
I know what you're thinking, and no, I'm not advising you to rent an office space just to save tax. Most landlords do their admin from home, and so you are able to claim for this.
Quick option: As with mileage, there is an HMRC approved flat-rate of £4 per week. Provided you are working 25 hours per week from home, you can claim this. Easy.
Slow option: HMRC allow you to claim a reasonable (key word here) proportion of your household bills. The process is exactly the same as above; you can total your mortgage interest*, electricity, internet and other home costs and make a reasonable estimate of the percentage of business use. If you use one room, take the total number of rooms, excluding bathrooms and kitchens. Divide by this number. Done. If you only use half of the room, half it again, and so on.
As with motor costs, you would normally pick one of the above methods and stick to it each year.
*Warning: If you have a mortgage on your property, you never claim the full cost of your mortgage payments, only the mortgage interest and this is now calculated separately as it is no longer allowable in full to landlords whose income exceeds the higher rate threshold.
4. Legal and Professional fees.
Not only is your property tax accountant saving you money with good advice, but their fee is also tax deductible. As is the fee for that property course that you attended. However the same doesn't always apply to solicitor, surveyor and estate agency fees as they are often attached to the purchase and are what are called capital costs. So don't be afraid to seek professional advice; cutting corners and/or claiming for non-allowable expenses can lead to penalties and other costs, which, needless to say, are not tax deductible.
5. Furnishings
A majority of landlords rent out fully furnished properties. You used to be able to claim a "wear and tear" allowance, of 10% of property income, but sadly that has come to an end.
You can still claim the actual cost of replacing furniture in the property. This only applies to existing furniture, so you can't claim back the cost of initially furnishing a property. But still, if your tax bill is starting to look a bit steep, it might be time to throw out those old, tattered, mismatched couches and get a new 3-piece suite before 5 April.
6 Getting Started
You will likely incur some expenses before you even begin renting (aka "pre-trading expenditure"). Any expenses that you incurred before you started renting may still be allowable, if they would have been tax deductible after the rental business started, like repairs neglected by the previous owner. In this case, the expenses can be claimed as if they were incurred on the first day of the business. Professional advice is again advisable here as anything deemed to be an "improvement" is disallowable.
7. Rental Losses
All your UK property lettings are treated as one UK property business. Because of this, the loss on any one property is automatically offset against profits on the rest. Don't get too excited (this is a tax article after all) - any overall loss cannot be set off against your other income, but you can carry it forward into future tax years and set off against your future rental profits.
Tax Tip: Some landlords often think that HMRC are doing them a favor by allowing them not to file a tax return if they can prove that their property makes a loss. In fact, they are doing HMRC a favour as these losses are rarely recorded against future rental profit.
8. Council tax and utility bills
Suppose your tenant moves out. The flat is now looking pretty lonely, and until you find a new tenant, you'll have to pay any council tax or utility bills that they would normally pay. Fortunately, you can claim the whole cost of these against annual rental income. And if you offer council tax or utilities as part of your rental, you can claim these too.
9. Factor Fees/Ground Rents
If you rent out a flat, you'll know that service charges for common areas (think stairwells, shared gardens) are pretty common. Depending on the work required, the cost can vary wildly. Usually, you will also have to pay ground rent to the factor for things like maintenance, gardening, heat/light or even security. You can claim tax relief on the lot.
10. Insurance
While it's not essential, specialist landlord insurance will cover not only the cost of rebuilding your property (that bit is essential) but also your liability as a landlord. You can add cover for contents, legal fees and rent guarantee insurance to cover you if your tenant does not pay. For an average low-risk rental property, cover should only cost from a couple hundred pounds a year. And better yet, you can claim tax relief on this. If you don't have cover yet, it's definitely worth your consideration.
Are you really getting the most out of your rentals?
The key takeaway here is to make sure that you don't miss out on any tax relief to which you are entitled. Many landlords are making allowable purchases without claiming the relief. Make sure you keep your receipts; software such as Receipt Bank, Quickbooks Self-Employed and of course, the TaxKings App can help simplify your tax return.
Thought for today: if it ain't broke, you may want to fix it anyway; at least, if you've fallen into the higher rate tax band and aren't able to claim full tax relief on mortgage interest – but that's for another day.
Final tip - It's important to remember that HMRC are constantly changing the tax rules for landlords; what is claimable this year may change next year. Seeking professional advice is always recommended.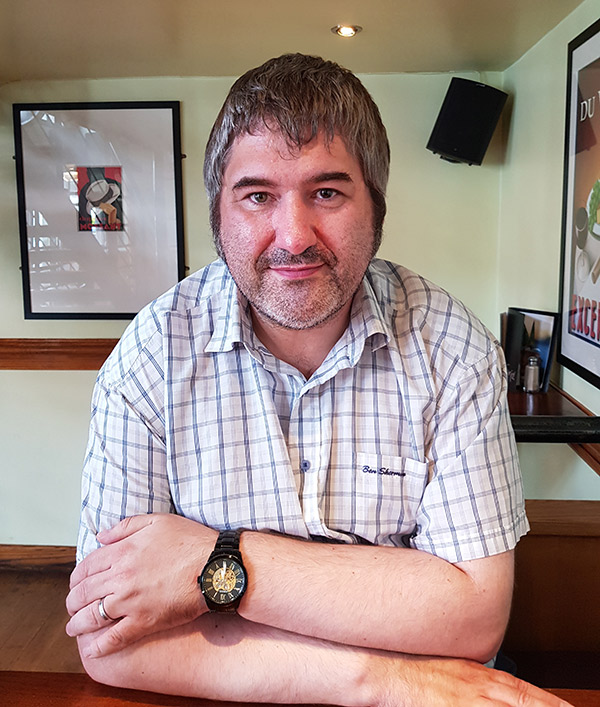 This Guide was written by Iain Rankin, Landlord Tax Adviser at TaxKings Accountants. Iain now writes for Listentotaxman.com on matters relating to property tax and landlord tax. He is very happy to speak with Listentotaxman visitors to discuss any tax questions they might have – just visit the TaxKings Accountants website for contact details.