Have you received a letter from HMRC Let Property Campaign?
So you've received a letter from HMRC's Let Property Campaign? Happy New Year! From my experience, your initial reaction is likely to be one of the following......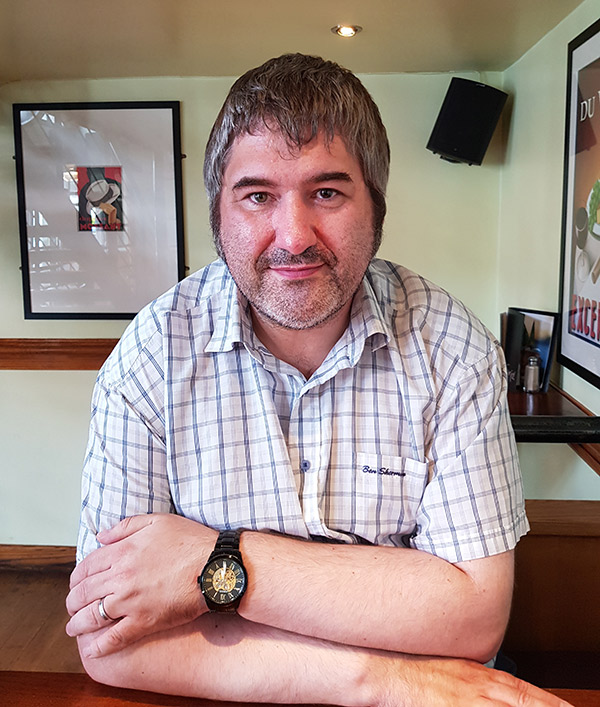 This Guide was written by Iain Rankin, Landlord Tax Adviser at TaxKings Accountants. Iain now writes for Listentotaxman.com on matters relating to property tax and landlord tax. He is very happy to speak with Listentotaxman visitors to discuss any tax questions they might have – just visit the TaxKings Accountants website for contact details.
Panic! 😳 While dreading the drop of the brown envelope through your letterbox, you knew the day was coming. Your natural aversion to paperwork, accountants and tax inspectors is understandable, if ill advised. After all, in avoiding record keeping, advisory fees and tax annually, you've simply stored it up x 5 (or worse). Plus you've added stress, interest and penalties.
Anger, or indignation at least. 😡 Why don't they go after the big guys? You pay enough tax. Then there's Dave at work who's been renting flats out for a decade and HMRC leave him alone. This reaction is as useful as telling the traffic police to catch real criminals. Oh, and Dave? He'll get his letter, ignore it and end up bankrupt.
Confusion. 😲 You can't possibly owe any tax. Your rent is £1,200 a month. After agent fees you receive just over £1,000, sometimes less. By the time you've made your monthly mortgage payment, you've made a loss... hang on…what does this guy mean "only the interest is claimable"? Check out our guide on common mistakes landlords can make.
1. What is the Let Property Campaign (LPC)
HMRC started sending letters to unsuspecting landlords and property investors in 2013, offering them an opportunity to come forward and report undeclared rental income, pay any tax owed and benefit from more favourable penalties. The campaign is geared specifically toward buy to let landlords at the smaller end of the scale, who often accidentally fail to declare the entirety of their profits, or are unsure of what to declare and what not to declare.
It's probably more useful to look at what the LPC is not. It is not a 'Landlord Amnesty' where you need to start declaring profits from the day, or for the tax year, in which you receive the letter. Nor is it time limited to 'in date' years as (disappointingly) even some accountants seem to think; LPC produce a 19 year calculator - go figure. It also does not mean that HMRC will cease enquiring into your tax affairs during this period or after. It is for these reasons that it's so important that, if you do have undeclared rental income, you come forward to HMRC before they come to you. And they will.
2. Why are HMRC picking on me?
They are not. HMRC source information from all manner of data, including letting agents, Land Registry, local councils and the DWP. HMRC has invested over £80 million into their Connect system, a powerful computer program which accesses masses of personal and financial information. By accessing Land Registry databases, Landlord Registries and mortgage information, Connect can identify the price you paid for a property, link you to any properties you rent and flag areas where tax is potentially owed. Then again, it could be a disgruntled ex-tenant or angry former spouse who has filed an anonymous complaint with HMRC about somebody they believe to be receiving untaxed rental income. Here's the thing though - HMRC aren't going to tell you anyway. Move on.
Our advice is that, if you have undeclared rental profits, it is not a matter of whether HMRC catch up with you, but when. And, if they have to come to you, you will face penalties of up to 100% of the tax owed. By coming forward voluntarily, you will receive (relatively) generous terms of settlement. Since HMRC reckon that over a third of landlords underpay tax and that over half a billion is owing to them, there is no indication that the campaign will cease any time soon.
3. Do I need a property tax adviser or can I deal with this myself?
What if I told you that HMRC view professional property tax advisers as an obstacle which gets in the way of them collecting the "correct" amount of tax? And that they would much prefer that you complete your own disclosure? You should be able to draw your own conclusion about the benefit of professional advice from that. If you still choose to go it alone, there are guides and calculators that can be found on HMRC's website. Not only can these be quite complex but, once HMRC have that information, it's very likely that they'll want more. And they aren't likely to offer any tax saving tips and advice either.
While nothing stops you completing your own LPC Disclosure, you should be aware that you will, at the end of the process, be signing a legal declaration. In instructing a specialist property tax advisor, like TaxKings, you benefit from their significant experience in dealing with HMRC, maximising your tax reclaims and mitigating penalties. This is also a complex, stressful and often confusing experience, which can be extraordinarily time-consuming. At my firm, TaxKings, we deal with many, many LPC cases, and given our knowledge of this complicated area of tax and experience in dealing with HMRC, we can pretty much guarantee our clients the best outcome available.
4. My property tax affairs are very simple and I wish to carry out my own calculations - how do I calculate the interest and penalties?
HMRC make calculators available online for the calculation of interest and penalties, however you would still need to calculate your rental profit first. Calculating this can be complicated at the best of times, the problem only compounded by the fact that you might need to go back many years.
Property taxation is an increasingly complex area of tax law with annual changes, such as the recent scrapping of full relief on mortgage interest for higher rate taxpayers. Meanwhile HMRC are becoming increasingly more powerful, with added resources at their disposal to identify any errors or anomalies in your declaration. Unless you have knowledge of what the wear and tear allowance was (and when it was scrapped) combined with the time to check the tax thresholds and allowances for each and every year, you may wish to seek professional advice. A good tax adviser will not simply fill in the forms, as many think, but will be able to ensure the most tax efficient scenario and mitigate penalties.
5. What happens if I ignore the letter?
Our advice - don't. Really, just don't. Please. Same advice if you are thinking, even for a second, of writing back claiming to have no knowledge of ever receiving any rent. You have not received the letter on the off-chance that you might have undeclared rental income. HMRC already have information from a third party source informing them that you have a buy-to-let property and have received rental income from it.
Ignoring the letter will result in an outcome far less in your favour, usually where you are subject to a far more stringent tax investigation under the threat of criminal prosecution and higher penalties, as much as 100% of the tax owing.
Despite all this, our advice remains not to panic. HMRC are offering you the chance to put your tax affairs in order first, without any of the stress and penal fines. You have 30 days from the date of the letter to let HMRC know that you are either intending to make a disclosure or that your tax affairs are in fact up to date (perhaps you own the property jointly with a friend who declares all the income on their tax return). Thereafter HMRC will write to inform you that you have a further 3 months from the date of that letter to work out rental profit and tax and make the disclosure.
6. I haven't received a letter from LPC however my co-owning spouse / mother / brother has - what happens if I do not come forward?
If you have undeclared income through your rental property, you absolutely should not wait until you receive an LPC letter to take action. HMRC have designed the campaign so that anybody who takes up their offer of declaring previously undisclosed income will be given lesser penalties. Our advice is always to be proactive and notify HMRC first. The disclosure thus becomes unprompted and the percentage of unpaid tax that you pay as a penalty falls to a much smaller percentage. Not only that, but the whole situation is much easier to handle because you remain in control of the process throughout.
In fact, at the end of it, you are invited to tell HMRC how much of a penalty you believe you should pay. This penalty is calculated depending on the reason why you failed to declare the property income in the first place. Naturally the penalty will be higher if you made a deliberate attempt to avoid disclosing your rental income, but it will still be lower than if HMRC launched a tax investigation unprompted.
That's not to say that declaring income through the Let Property Campaign will always be the most advantageous course of action. Speak to your property tax adviser and they may tell you that, no matter how HMRC dress up the scheme, it will not necessarily obtain you the best outcome.
Let's assume you are already registered for self-assessment and have filed your tax returns on time, but have carelessly forgotten to include your rental income. If HMRC receive an unprompted disclosure from you, they will usually limit the years to disclose to a maximum of 6 years. On the other hand, if HMRC have prompted you, then you are less likely to convince them of your error and the law allows them to go back 20 years.
Note that if you have not registered for self-assessment, then even if your disclosure is unprompted, the period is also 20 years.
7. I received the letter but am making a loss renting my property, what should I do?
You probably will not need to register under the LPC, however, you must still respond to the letter. My recommendation would be to seek professional advice prior. Not only to confirm that you are genuinely making a loss but to discuss with your property tax expert how, in fact, your rental property loss can be used to your advantage by turning the tables on HMRC. How so?
Many taxpayers often take the view that not declaring a loss is a favourable outcome, and leave things at that. Imagine however that you had a rotten mortgage rate in the first five years of renting out your property. Then you had a worse tenant who saw paying rent as optional and was quite the party host. After replacing most of the furnishings, it turns out that the roof was in worse nick than you thought and needs replacing. So, in those five years, you have made a total loss of £15K. You inform HMRC of this and, just seeing the roof bill, they take no further action. Then, for the next five years, you obtain a far more favourable mortgage deal, rent to a rather more agreeable tenant and have an almost clear run with repairs and renewals. You make a modest £3K of profit each year, £15K in total over five. You're now filing a Self-Assessment and are a higher rate taxpayer, so you've paid £6K tax in total. Only, if you had registered that initial £15K loss, you'd have paid zero tax instead. Nada. Zilch. And you'd have done so quite legitimately, by offsetting brought-forward losses.
What? HMRC didn't suggest that if you worked out all your losses and filed tax returns retrospectively, then it might save you thousands of pounds in tax? Imagine that.
8. What if I do not have sufficient records?
Ideally you should be working from, or providing your tax adviser with, original documentation. In the absence of this, you may need to order older bank statements. Yes, it'll cost you but take the hit and don't ask the tax inspector to pay as you should, by law, have been keeping adequate records, and you could be fined up to £5,000 for not doing so. In the absence of records, HMRC guidance states that you should estimate as best you can. This, however, is a last resort as it is likely to be challenged by HMRC who can then set aside any records they deem to be inaccurate and replace with their own figures. Not advisable.
9. What expenses can I claim against my rental income?
While there is no single definitive list, and rarely are two tax returns ever the same, I explored typical allowable expenses in a previous article here: Claimable expenses for Landlords
10. When do I have to pay the tax and penalties owed and what if I can't make a lump sum payment?
As the calculations which form part of your Disclosure form include an interest element which is based on the date on which you make payment, this becomes due on the same day the disclosure is submitted. You should not wait on HMRC agreement to the disclosure, which can take 3-12 weeks. As you have three months to make the disclosure, it makes sense to not file your Disclosure until you have sufficient funds to settle the bill.
If this is simply not feasible then you should speak to the LPC helpline on the day that the Disclosure is made. HMRC's attitude is generally that you have withheld "their" tax and that you should pay up what you owe, plus interest. They may even suggest that you obtain a loan to do so. However, if the lump sum payment will cause you genuine hardship then, while everything is dealt with on a case by case basis, so long as you can convince them of this, our experience is that LPC are extremely helpful compared to other HMRC departments. In cases where genuine payment difficulties arise, six months to pay would be standard.
11. Does completing the Disclosure mean that I am now immune from prosecution?
In a word, no. Or, at least, no guarantees are provided. However, as long as you provide a full and complete account of your undeclared property income on your Disclosure, that should – should - be the end of matters. On the other hand, any purposeful withholding of information on the Disclosure would land you in a great deal of trouble.
Summary
Unfortunately, once you receive a letter from the Let Property Campaign, you really do only have two options: declare your unpaid rental income and face the penalties, or let HMRC investigate you and face even more severe penalties. Any declaration of unpaid property income that you make will be considered to have been instigated by HMRC. That means that the least possible penalties you would pay would be under the LPC. Cooperating fully is thus your best, and only, option.
As declaring rental income is often the first experience of calculating tax that landlords encounter, by far the best option is to engage with a property tax specialist, such as TaxKings, who will take care of liaising with HMRC, dealing with paperwork and filing on your behalf and obtaining the best possible outcome for you.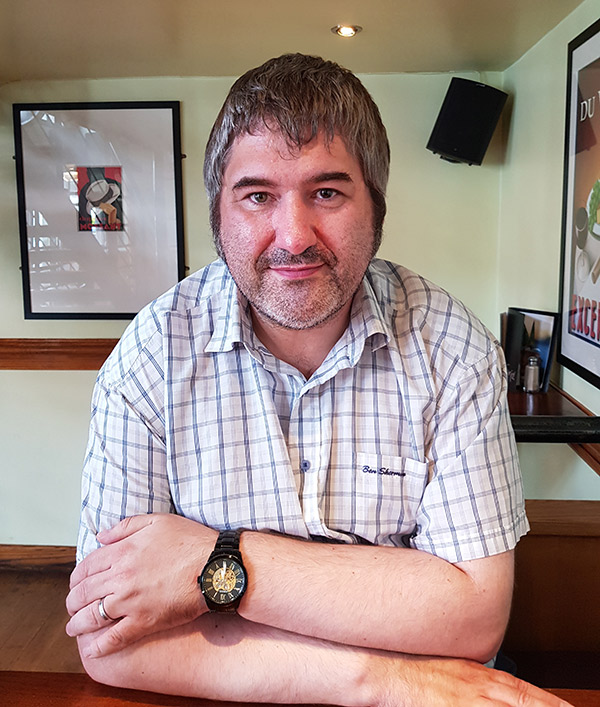 This Guide was written by Iain Rankin, Landlord Tax Adviser at TaxKings Accountants. Iain now writes for Listentotaxman.com on matters relating to property tax and landlord tax. He is very happy to speak with Listentotaxman visitors to discuss any tax questions they might have – just visit the TaxKings Accountants website for contact details.